Airbnb's price positioning play—accommodations often are less expensive than similar hotel rooms—is not sustainable, he said.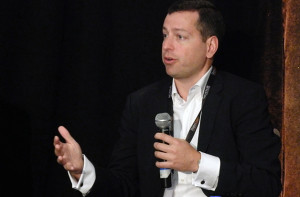 Once the platform is forced onto a level playing field and starts collecting taxes, it will costs hosts more to do business.
In an industry with so many variables, one thing is certain: Hoteliers are woefully inadequate when it comes to technological innovation. And that makes the impact felt by the so-called disruptors all the more disruptive.
Thus concluded a panel of owners and operators titled "Disruption 2020: The digital marketplace" at the Revenue Strategy Summit.
"We're still stuck in the Stone Age," said Shai Zelering, managing director of operations and asset management for Thayer Lodging, Brookfield Hotel Properties. Instead of investing in new technologies, hoteliers are more obsessed with new guestrooms amenities that ultimately don't matter, he said.
"It's about priorities," he added.
To that end, panelists identified the two major disruptors that require the industry's immediate attention.
For more:Â http://bit.ly/1MOx3yS