Extended-stay hotels make up about 10 percent of the hotel industry, said Joe McInerney, president of the American Hotel and Lodging Association.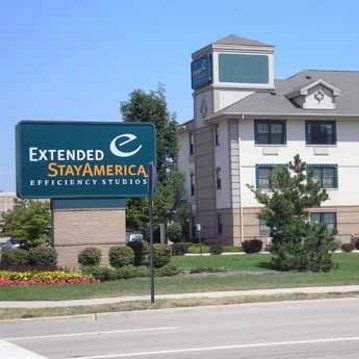 "…the list of crimes reported at a Value Place extended-stay hotel included prostitution, drug sales, methamphetimine manufacture, heroin use, drug overdoses, child pornography, theft and a rape.
"…City officials and hotel leaders met April 4Â and hashed out an agreement…. The hotel agreed to employ an off-duty Arnold police officer 24 hours a day. The hotel already was checking to make sure potential guests weren't sex offenders, but will now check for other criminal offenses, as well…."
City officials were fed up and threatened to revoke the hotel's business license. But a recent agreement to curtail crime at the 124-unit hotel is working, authorities say.
"By word of mouth, one tells the other this is a place where you can set up shop and be unencumbered," Unrein said. Police had been called to Value Place about 230 times since it opened, Unrein said. That's more than triple the number of calls to the city's three other hotels combined, he said.
Problems reached a head this month. The hotel is offering a free hotel room where an Arnold police officer can live and have allowed police dogs to roam the halls this month, said Gina-Lynne Smith, president of Value Place.
The chain has a hotel in St. Charles. Police get more calls for service at that hotel than others in town, but it's certainly not a nuisance, said Sgt. Todd Wilson of the city's police department.
The hotels are not popular everywhere. Subdivision residents in Oakand Park, Fla., launched a campaign to keep a Value Place from being built nearby. So far, they have succeeded.
Their guests range from those who can't afford a lease to professionals away from home for a temporary job assignment or extended training.
Kell Stovall of Memphis, an estimator for a roofing company, said he is spending his third week at the Arnold Value Place. He plans to move to an apartment at the end of the month.
He considered staying elsewhere after hearing about the hotel's history but opted not to leave because he hasn't had any problems. He said police officers knock on his truck windows to check on him when he talks on his phone on the hotel's lot.
For more:Â  http://www.stltoday.com/news/local/metro/article_76aae994-5d06-5e84-aaf6-5d7f13adc180.html
(Visited 3,845 times, 1 visits today)