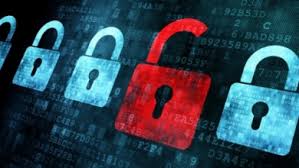 While businesses prefer to avoid cyber perpetrators entirely, these days nearly all organizations are at risk of a breach.
As the number of incidents (and claims) continues to rise, the prudent strategy is for firms to not only work diligently to prevent an intrusion, but also to have a plan in place to respond quickly and effectively if they suspect information has been compromised.
A data breach response plan proactively outlines the necessary actions a business must take, providing a framework that can be regularly matched against emerging risks and updated if the firm's situation changes — for example, if additional staff are added in key data privacy or technology roles or if partnerships are formed that could change the way sensitive information is processed.
Developing a data breach response plan, one that is easy to follow and quick to implement, gives businesses time to prepare the necessary resources and mitigate the damage an exposure can inflict. Leaving key tasks to the last minute, such as scrambling to identify qualified outside legal counsel, is unwise and can significantly impact the timeliness and expense of a breach response. Likewise, pulling the plug on a single server without seeking guidance from an experienced technology expert may not shut down the unauthorized access that caused the exposure, thus leaving the business open to further harm. Worse, it may even erase key information a computer forensics company may need to assist the investigation. Getting the firm's ducks in a row in advance of any breach is a far more effective cyber mitigation strategy.
One component of many small business breach response plans is accessing the financial and technical support available through a well-structured Cyber Liability insurance policy. Coverage options vary widely, so businesses (or the insurance broker) must carefully examine their needs before crafting a policy. For those firms with lean internal resources and thin financial margins, the right insurance can be a key asset when it comes to implementing a solid breach response plan. Below, three steps that will help organizations mitigate data breach disruptions before they occur.
1. Assemble the team
Who needs to be involved in responding to a breach? Before attempting to pull together more than a cursory list of post-exposure action items, it's critical that the firm identify those individuals or groups that should be contacted in the event of a potential breach. The team will vary from one business to the next, but most organizations will want to include representatives from the executive group, legal (either internal or an outside consultant), privacy or information security, risk management, information technology, human resources and public relations.
Given the growing reliance on external partners — cloud providers, payroll processors and the like — firms should also consider where vendor touchpoints exist and how or when those third parties will contribute to the breach response process. They may need to be included on the contact list or they may even be responsible for raising the initial alarm if a breach occurs. It's also important to ensure vendor contracts clearly spell out the company responsible when a breach occurs and who is liable for notifying those impacted. Other vendors are also commonly part of the response team, such as media relations consultants experienced in crisis management and notification firms with the resources necessary to quickly inform breach victims about the situation.
If the business has Cyber Liability coverage, the insurance company should also be part of the breach response plan. There are support services included in many policies that will be helpful in the event of an exposure, ranging from forensic investigation teams to data recovery specialists. To maximize the value of any applicable coverage, firms must be ready to access available features quickly and through the most efficient channels.