"We had a group of a fraternity that was visiting and had an excessive party and did damage on the resort.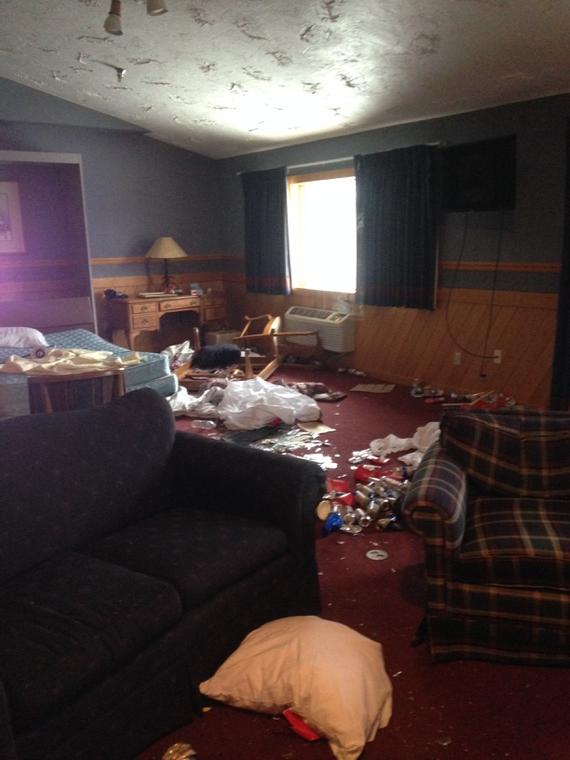 Food, beer, alcohol, the walls, carpet damage, ceiling broken down and furniture damage," the Treetops Resorts general manager told local 9 & 10 News. He also said that the students had to be led out of the hotel by police.
The University of Michigan chapter of Sigma Alpha Mu released a statement Wednesday taking responsibility for a reported $50,000 worth of damage to a northern Michigan ski resort.
"We are embarrassed and ashamed of the behavior of a few of our chapter members at Treetops Resort over the weekend of January 17-18," the fraternity said. "This behavior is inconsistent with the values, policies, and practices of this organization."
The Sigma Alpha Mu members allegedly caused a reported $50,000 worth of damage. Two other UMich fraternities also reportedly caused thousands of dollars worth of damage to another nearby ski resort the same weekend.
For more:Â http://read.bi/1CMh6GM
And for more on how to manage special events, check out the video below from Petra's own P3 Risk Management Team.
[vimeo https://vimeo.com/119141202 w=500&h=281]
Petra Risk Solutions' Director of Risk Management, Todd Seiders, offers a P3 Hospitality Risk Report – 'Managing Prom Nights & Grad Parties'. 
P3 (Petra Plus Process) is the Risk Management Division of Petra Risk Solutions – America 's largest independent insurance brokerage devoted exclusively to the hospitality marketplace.
For more information on Petra and P3 visit petrarisksolutions.com or call 800.466.8951.