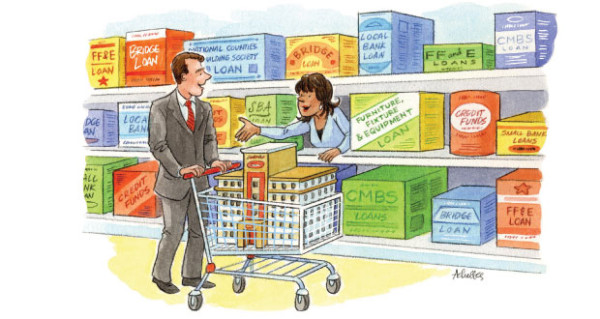 Troubling events in the global economy—stock market volatility, weak growth in China, and plunging oil prices, among others—coupled with a moderate slowdown in industry growth, have hoteliers more cautious regarding new business opportunities. However, hiccups in the global economy do not mean the hospitality world stops turning. Hoteliers still find themselves in a time of healthy growth and industry dynamism, and many owners are looking to reposition their properties while the economy can support it.
That said, property improvements can still be expensive. This especially holds true for brand-mandated property improvement plans (PIPs), which some say have become increasingly aggressive in recent years. According to Boaz Ashbel, managing director of the Aztec Group, a full-service investment banking firm located in Miami, Fla., one of the main drivers of this push is the industry's desire to capture the millennial demographic, whose footprint in the hospitality marketplace grows larger every year." Many brands are changing the look and feel of their properties to try and appease the millennial traveler," Ashbel says. "This is true both in new brands and in PIPs for established brands—all of the decision makers have the same goal, and it's something that hotel owners and operators will have to tackle sooner rather than later."
There are several situations in which hoteliers may find themselves facing an aggressive PIP or redevelopment project. One of the most common in today's economic climate happens when a property changes hands. "If the hotel isn't entirely up-to-date regarding brand standards, it may present a problem for a potential buyer," Ashbel cautions. This is because when a hotel falls under new ownership, the franchise is not assumed by the new owner—he or she must apply for the flag as though they are applying for a new franchise. And, for a hotel to meet the requirements of a new franchise, it must reflect the latest brand standards. "An astute owner who is planning to sell a particular property is wise to order a change of ownership PIP from the brand before even exposing that hotel to the market," Ashbel says.
Due to the very active state of the lodging marketplace, with a huge number of properties being bought and sold, most lenders know that every branded property they work with will likely have a PIP component. "Moreover, they should be demanding that the money that will be acquired for the PIP is going to be put up and reserved in closing exclusively for the PIP," adds Ashbel, who says that every single transaction he's seen in this time of high activity has had some sort of a PIP component.
And, per Ashbel, hoteliers looking to acquire a property and keep it branded, or rebrand it under a new flag, should always plan for investments in an improvement plan. "If the buyer doesn't take these steps, she's in for a rude awakening when she goes to sign her franchise agreement," he says.
But what if you're a hotelier who isn't in the process of buying or selling a property but still needs to pay for a large-scale PIP or renovation? Peter Berk, president of PMZ Realty Capital, a hotel finance group based in New York City, explains that refinancing could be the answer if the hotelier doesn't have the liquid capital on hand. "There is a lot of refinancing going on right now in the lodging industry for renovations and PIPs," he says. For example, if someone has a $6 million loan pending due, and he needs to take on a major PIP, he can refinance the property for $8 million and have the lender hold back the difference for the PIP. "We see this type of situation quite often," Berk adds.
Luckily for hoteliers, there are a wide variety of lenders in the hospitality marketplace who still have a lot of liquidity available for loans. "There are a bunch of lenders out there offering different types of loans—furniture, fixtures and equipment (FF&E) loans, credit funds, bridge loans, Small Business Administration (SBA) loans, commercial mortgage-backed security (CMBS) loans, regular bank loans—everything just depends on the hotel's business plan," Berk explains.
Jordan Ray, managing director of financial advisory firm Mission Capital's debt and equity finance group, says that while there are many loan options out there, it is getting increasingly difficult to finance improvement plans. "As a whole, the financing business for hotels is certainly tighter than it was a year ago," he says. Ray attributes this tightening to the high levels of supply in the lodging marketplace, especially in primary markets like New York City.
For more:Â http://bit.ly/1UtcEUC