"We need to embrace the technology," he said. "We can choose to work with them, which we didn't want to do with (online travel agencies) at one point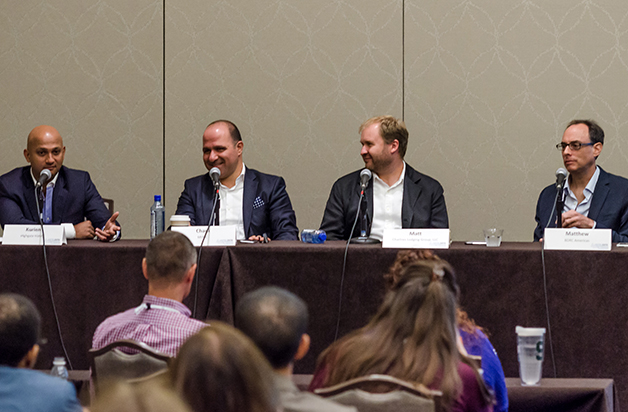 .Let's learn from that lesson." Cox said there are obvious lessons that can be learned by how Airbnb does business.
These are happy days for the hotel industry, so why does it seem like the only thing anyone wants to talk about is the shadow cast by the black cloud of the sharing economy?
Airbnb represents a significant threat in the eyes of many hoteliers, including those who spoke at the "Alternate accommodations: The demand bandits" panel of the 2015 Hotel Data Conference.
"We definitely see Airbnb as a big threat," said Kurien Jacob, chief revenue officer of Highgate Hotels. "We come across that in every single meeting we have."
Jacob said the preponderance of Airbnb hosts in New York City, coupled with that market's well-publicized supply issues, has worked to drive down rates.
"Airbnb is so well known internationally, so it's not just a problem domestically," Jacob said. "So we're seeing (international travelers) coming into the city and staying with Airbnb."
For more:Â http://bit.ly/1EWeZNz