"We're under attack right now," he said. "We're under direct attack. We've got Expedia and Orbitz planning a merger. They have 75% of the online marketplace. This is like the Klingons and Romulans teaming up together."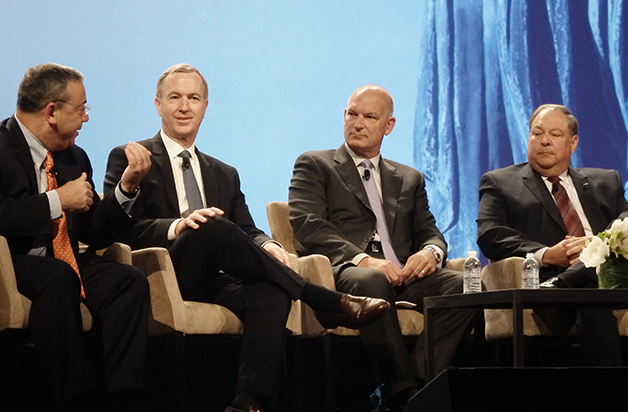 …David Kong, president and CEO of Best Western International, said he is not surprised to see consolidation among online travel agencies considering that some hotel companies are consolidating, too.
J. Allen Smith has a problem.
"I keep feeling: 'What should I be worried about?'" the president and CEO of Four Seasons Hotels and Resorts said Tuesday during a general session "The leaders forum" panel at the 37th annual NYU International Hospitality Industry Investment Conference.
"You're mindful of a plethora of risks. None of them seems to be materializing in a way that seems to be disrupting anything, but you have to be mindful of them," he said
Smith's comment succinctly summed up the sentiment on Day Two of the NYU Conference. With the industry hitting on all cylinders, it can be difficult to find things to be concerned about.
Difficult, but not impossible it turns out, as top leaders from around the industry discussed their biggest concerns in this part of the cycle. One of the recurring themes throughout the three-hour long series of morning general sessions had to do with how the hotel industry itself is in transition.
For more:Â http://bit.ly/1MsNG1s