Almost everyone going on holiday to a warm climate will, at some point, end up in a swimming pool. But the 'do not dive' signs and depth warnings don't always have the desired effect, added to which are huge variations in safety laws. Robin Gauldie assesses the dangers lurking in the depths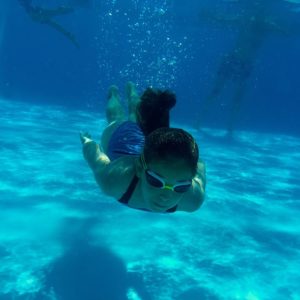 Clearly, there are risks associated with swimming or even paddling on beaches where strong currents, tides and freak waves can take their toll, as can irresponsible use of powered beach toys like personal watercraft, banana boats and water skis (see ITIJ 193, February 2017, The fast and the furious … and the fatal). Yet swimming pools at resort hotels and holiday villas may ultimately be riskier than beaches for vacationers and their insurers. Travelers from countries such as Australia and the UK, where safety standards are rigorous, need to be made aware that such standards are not universal.
"As Australia has such strict water safety rules, some people assume swimming areas are safe everywhere in the world," comments Richard Warburton, chief operating officer of 1Cover Travel Insurance, an Australian insurer. "The truth is, many popular overseas destinations, such as Thailand and Bali, just don't have the same safety protocols in place, and holidaymakers may be at greater risk when swimming. For example, pool gates are virtually non-existent in many Asian and European destinations."
Resort pools seem to provoke risky behaviour in a significant number of holidaymakers too. Each holiday season brings a crop of media stories covering accidents – sometimes fatal – involving tourists jumping into hotel pools from balconies, or diving into shallow pools. "Some people, particularly young adult males, take risks they wouldn't normally take if they were at home," says Warburton. "They don't think of consequences." There is an ongoing need to make insureds aware that travel insurance has its limits, he adds.
In Europe particularly, the craze known as 'balconing' is often a result of an alcohol-fuelled night out giving holidaymakers a sense of invincibility. Warburton, though, warns: "One of the most common misconceptions people have about travel insurance is in relation to alcohol consumption. If an accident happens and a person is under the influence, they may not be able to successfully make a claim, depending on the circumstances. This is why we encourage customers to thoroughly read all the terms and conditions of their policy. We strive to be as transparent as we can, educating customers about all facets of the policies. We want to ensure people fully understand what their policy covers them for, so they can make properly informed decisions."
According to Megan Freedman, executive director of the US Travel Insurance Association, insurers in the US would be unlikely to turn down claims for the costs of medical treatment or assistance arising from such accidents on the sole grounds of recklessness. "Claims would not be excluded based on irresponsible behavior. However, a claim may be denied if the cause was use of alcohol or drugs, intentional self-infliction of harm or an illegal act," she says. Some policies in the UK, by contrast, specifically exclude claims resulting from falls or jumps from balconies, as accidents and subsequently expensive medical claims resulting from such activities have arisen so often.
Preventing tragedies
Reckless teenagers, however hair-raising their escapades, are not the only source of claims arising from pool accidents. Even in destinations that are famed for their beaches and long coastlines, such as Greece or the Algarve, almost all drownings of young children occur in swimming pools, according to the European Child Safety Alliance (ECSA). In Australia, too, tourist-related swimming pool deaths involving very young children continue to be of concern, according to the Australian Water Safety Council (AWSC). The organisation has called on the tourism industry to implement water safety and risk management plans in resorts and hotels, including signage, effective barriers and education programs.
In many destinations, most such drownings occur in pools at private residences, but a significant number happen in the pools of resort hotels or holiday villas, as is the case with the much more numerous non-fatal accidents that take place in and around swimming pools each holiday season. The ECSA has estimated that for every child fatality, there may be as many as 140 near-drownings resulting in hospital admissions.
More on the article: http://bit.ly/2kX2s9b