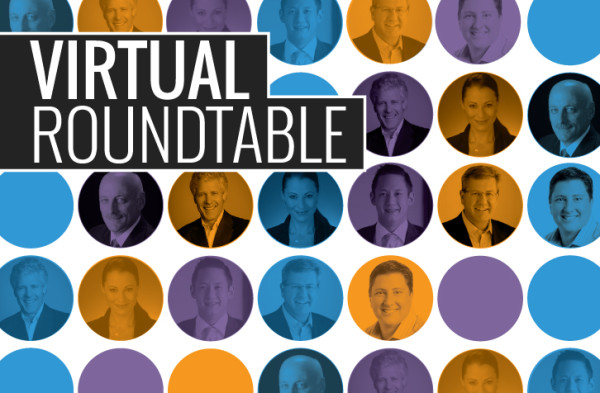 There have been countless reports and studies on guests trends for the coming year. And there's no shortage of trend-related articles on Hotel News Now.
But what exactly can travelers expect in 2016 when it comes to the guests experience? HNN sought to answer that question with this virtual roundtable. We asked hotel industry folks with an array of backgrounds the following question:
What's a trend not on everyone's radar that will affect the guests experience in 2016?
On luxury
Mark Harmon, managing partner, Auberge Resorts Collection: "Luxury resort guests today, more than ever before, are seeking custom-designed experiences and highly-personalized service. They're enjoying sophisticated cuisine in settings that are relaxed and social and they're embracing service that's unscripted. Guests are looking to the operator to be the destination advisor and to create a one-of-a-kind experience that surprise and delight. In every aspect of the resort experience, this new approach is taking off, and it will continue to evolve in 2016 and beyond."
On hotel design
Harry Wheeler, principal, Group One Partners: "Art is becoming increasingly more important to our hotel designs to enhance the overall guest experience and fulfill their desire for authenticity. Art, sculpture and the reuse of historical artifacts and their integration into the architecture of the building play a huge role in providing travelers with a personal and customized experience and connection with hotel brands. By creating viewing areas and architectural elements to frame this art, we are immersing guests in their cultural surroundings by giving them a hotel with a personality that celebrates its place in the world."
On technology
Matthew Schuyler, EVP and chief human resources officer, Hilton Worldwide Holdings: "Rapid advances in technology continue to shape and change how we interact with brands, products and people, changing the way we live and learn. Consumers now expect a customized experience. The challenge for companies is how we leverage technology to provide consistency at scale when needed while, at the same time, providing unique the experience being demanded by our customers. … Our guests, they want to be in the driver's seat when it comes to their experiences with our company."
On F&B
Thomas Conran, principal, Greenwood Hospitality: "The mantra for the coming year will continue to push operators to think outside the box and create a unique multi-faceted experience. The focus to infuse healthy and hyper-local ingredients into food-and-beverage items will be on the rise. More focus on the sustainability and locally sourced animal proteins will occur and whether it be root vegetables, compressed melons or fresh garnishes they will all find their way into bar and nosh offerings, main plate attractions and cocktails as well. Further development in the use of aromatic spices and sauce blends will be found in cocktails, 'mocktails' and even snacks. Additionally, ceviche, sashimi and crudo and distinct ethnic flavors will continue to grow in popularity, providing diners an opportunity to explore greater portions of a menu in a single experience through the use of 'small and share' plates. Comfort food and stews will continue to gain popularity, even including variations of fried chicken. Be on the lookout for dishes utilizing new and important cuts of meat.
"On the beverage side, mock cocktails and variations of eccentric coffee offerings will become more prevalent alongside the creation of house-made sodas. Gin could become the new bourbon, yet the latter will continue to be a strong performer in the year ahead. The use of infusions and the fresh garnishes will be mainstays for the mixology discipline. Craft beers will remain healthy in 2016 and will be joined at the tap with wine offerings. Additionally, there will be a renewed focus on wine listings to include more white wine selections.
For more:Â http://bit.ly/1JhLpcQ