OSHA has updated the rule that pertains to the reporting of workplace injuries and illnesses. The new rule requires certain employers to electronically submit injury and illness data beginning in 2017. The goal of the rule is to encourage employers to better identify hazards, address safety issues, and prevent future injuries and illnesses.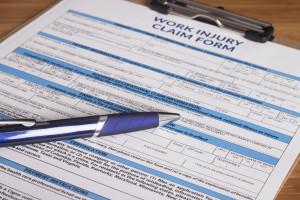 New Electronic Recordkeeping Requirements
Employers with 20-249 employees in certain industries must electronically submit their Form OSHA 300A information for the year 2016 by July 1, 2017. Hotels (except Casino Hotels) and Motels, NAICS code 7211, are included in the "certain industries" listing.
These same employers must electronically submit their Form OSHA 300A information for 2017 by July 1, 2018.
Beginning in 2019, and every year thereafter, these employers must submit the Form OSHA information by March 2, 2019.
OSHA State Plan Alignment
OSHA State Plan states must adopt and enforce these requirements (or substantially identical requirements) within 6 months after the publication of the final rule.
New Whistleblower Protection
Prohibits employers from retaliation against employees for reporting work-related injuries or illnesses. (Effective November 1, 2016)
---
REMEMBER
If an OSHA inspection occurs and your organization is required to keep an OSHA 300 log, you will need to present a copy during the inspection or within 4 hours of OSHA's request for the log.
---
This information is available on the OSHA website.