Federal regulators and hotel employees are calling for new safety measures after a worker was found dead inside a walk-in freezer at the Westin Peachtree Plaza in downtown Atlanta.
Investigators believe Carolyn Mangham spent about 13 hours at temperatures below minus 10 Fahrenheit. Her frozen body was found after her husband called the hotel to report her missing.
Devices should be placed inside the large freezers so that anyone trapped or injured inside could send an alarm directly to hotel security or emergency services, union leaders say.
Hotel employees also want to carry "panic buttons" to alert others to emergencies.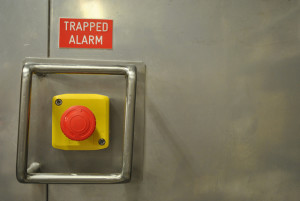 "At the end of the day everyone deserves to go home to their families," said Wanda Brown, who worked with Mangham at the hotel and is president of the Atlanta chapter of the UNITE HERE union.
"We've given our demands to the hotel and we are waiting for a response, but we will not stop asking for these things to be done," Brown said.
The U.S. Occupational Safety and Health Administration is proposing about $12,500 in penalties for a serious safety violation in the death of Mangham, 61, who also went by Carolyn Robinson.
In a Sept. 23 letter, OSHA recommended that the Atlanta hotel voluntarily develop a system of "notification and ongoing communication" for workers entering the walk-in freezers. The agency also recommends the hotel develop a system to periodically check on employees during their shifts.
"The OSHA report is part of an ongoing process and we are planning to contest their findings and recommendations," Carrie Bloom, a Starwood spokeswoman, said in a statement Wednesday night.
More on the article: http://nyti.ms/2dT3p0u