"Some see thinly veiled self-interest at work in labor's quest for waivers in minimum wage laws. Glenn Spencer of the U.S. Chamber of Commerce said that Southern California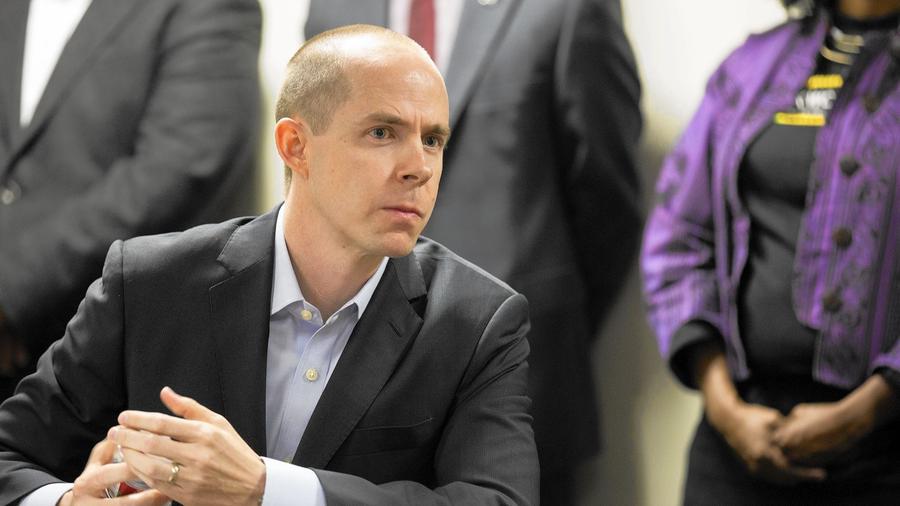 in particular shows the potential benefits of such provisions for private-sector unions at a time when many are struggling to stanch long-term declines in membership"
One of the most divisive issues that Los Angeles City Council members expect to confront when they return this week from a summer recess will be a proposal by labor leaders to exempt unionized workers from the city's new minimum wage.
The push for the loophole, which began in the final days before the law's passage, caused a backlash rarely seen in this pro-union city and upended perceptions of labor's role in the fight to raise pay for the working poor. Union activists were among the most stalwart backers of L.A.'s ordinance raising the wage to $15 by 2020, and argued against special consideration for nonprofits and small businesses.
Rusty Hicks, head of the Los Angeles County Federation of Labor, said the union waiver would be a routine protection against challenges to the ordinance under federal labor law. "This is about staying consistent with previous provisions and crafting something that will withstand legal scrutiny and delay," Hicks said in May. In California, he added, "we've seen every city that has passed a minimum wage include this kind of a provision."
A Times review of other cities' minimum wage laws, as well as interviews with labor leaders and legal experts, suggests the truth is more complicated.
Guarantees that organized workers should be allowed to bargain for a subminimum wage appear to have scant legal justification, some experts said. They are not a universal feature of local wage ordinances, in California or other states. San Diego, the largest California city to raise its minimum wage in recent years before L.A., did not include such an exception.
For more:Â http://lat.ms/1OLyDlk