The speakers, panelists, roundtable hosts, and facilitators of the 2015 Hospitality Law Conference represent the full spectrum of key roles in the hospitality industry: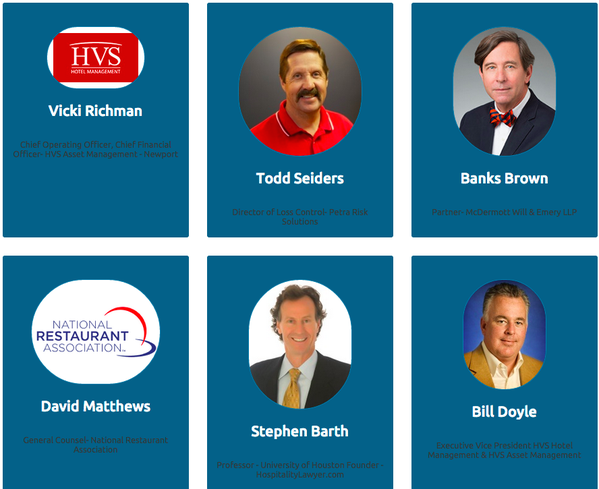 Private attorneys, hotel and restaurant corporate counsel, risk managers,finance executives, real estate developers, human resources managers, loss prevention managers, insurance brokers, and hotel and restaurant owners, managers, and operators
Hospitality Insurance and Loss Prevention Summit:Â The Petra Risk Solutions Hospitality Insurance and Loss Prevention Summit converges insurance, risk, LP, legal and finance to break down the silos of these functional areas. As we do each year, we begin with the top claims that have occurred over the last twelve months and the best practices to prevent them from occurring at your hotel or restaurant. As Worker Compensation Claims are becoming more of a challenge for the industry, we will take a deeper dive into best practices for prevention, claims handling and back to work policies.
For more:Â http://bit.ly/1zX3RBh