The two industry groups are seeking an injunction to block enforcement of the hotel wage law, which was approved in September. The measure is set to go into effect in July for hotels with at least 300 rooms and expand a year later to hotels with at least 150 rooms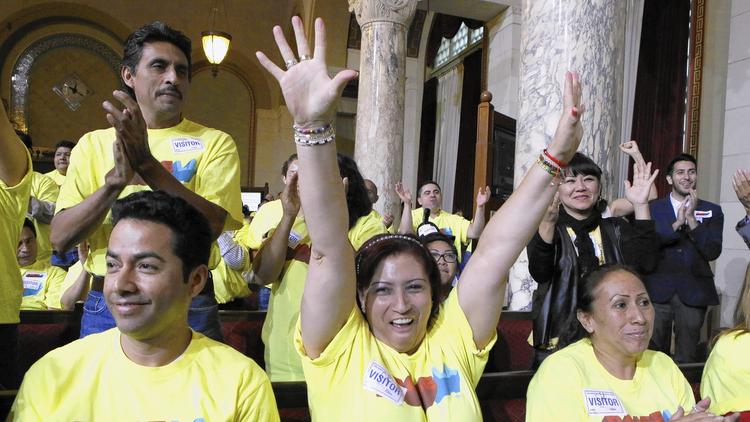 …backers of the measure said it would prevent hotel workers from having to take on second jobs that keep them from seeing their families. They also argued that the hotels in Los Angeles have benefited from the city's efforts at boosting the tourism industry.
Two hotel industry groups filed a federal lawsuit Tuesday challenging a new Los Angeles law that requires a higher minimum wage at the city's larger hotels.
The lawsuit from the American Hotel and Lodging Assn. and the Asian American Hotel Owners Assn. contends that the City Council's decision to impose a $15.37 per hour minimum wage is preempted by federal labor law and therefore unenforceable.
The two groups also say the city is interfering with labor relations and union organizing at its larger hotels. And they voiced fears that L.A.'s ordinance could be replicated elsewhere in the country.
For more:Â http://lat.ms/13aZQeG