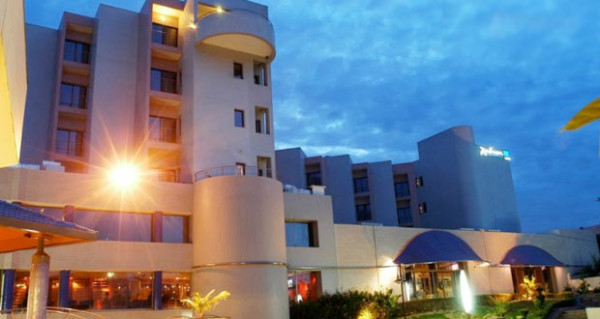 The current hostage situation at a Radisson Blu in Mali dredges up memories of the Mumbai, India terrorist attacks that took place in November 2008, which targeted a number of buildings, including the Taj Mahal Palace & Tower Hotel and the Oberoi Trident Hotel. At the time, LODGING reported on how to prevent and prepare for such attacks with advice from Kyle Olson of the security consulting firm the Olson Group. In light of recent events, here are a few tips he shared that are still relevant today.
1. BECOME A TOUGHER TARGET
Routinely change up security patterns and practices, and make the fact that you do so apparent; this will create uncertainty in potential attackers, and encourage them to look for a more "reliable" victim. Remove information from your web sites that isn't essential, but which makes you vulnerable. Instead of detailed floor plans, use generalized, simplified drawings that don't provide information on exits and serviceways; make intelligence collection harder. Move furniture and display fixtures in public areas around, change things up outside the hotel and inside, so that it is more difficult for an attacker to choreograph movements. Train personnel—security and staff—to recognize the difference between someone killing time and timing a kill. And teach them what to do when they think they have identified a potential bad actor.
2. DEVELOP A CRISIS PLAN
Objectively assess the hotel's vulnerabilities, and routinely review that assessment, particularly in light of special/large events. "Red Team" how someone could attack and consider how to counter. Where do you shelter people? Is the staff trained to get people to safety/exits? Is the critical information that will be needed by public safety—guest registers, employee rosters, floor plans—readily at hand?
3. SYNCHRONIZE PLANS
The hotel's plan must also reflect the plans, procedures and, above all, the needs of the local response agencies. Are hotel security and management personnel trained in the terminology of the National Incident Management System (NIMS)? NIMS is the language the cops, firefighters, and Feds will be speaking in a crisis. Remember, if the management team in the hotel is not able to plug into the response by public safety agencies with both information and understanding of the procedures being used, they will be marginalized. If hotel leadership is not seen as part of the solution, they will be considered part of the problem. If they are not able to engage constructively, they will have no influence in shaping the outcome of their property. If, on the other hand, they are seen as bringing value, their counsel will be sought out and they will have a hand in managing events.
4. TRAIN AND EXERCISE
Hotel personnel need to practice what their actions would be in a serious incident. This means knowing the plan, understanding their roles, and testing that understanding in exercises. These do not need to be complex, but they do need to be serious opportunities to evaluate the readiness of the hotel's team. Ideally, the hotel should invite local public safety personnel into the exercises, to play out their roles. Not only will this provide hotel personnel with a sense of what will be expected of them, but it will provide an opportunity for the hotel personnel to demonstrate that they take the challenge seriously and that they have something to offer.
For more:Â http://bit.ly/1MH0jFN