A hotel housekeeper's duties can be grueling and intense – and can result in serious injuries.
Bureau of Labor Statistics data from 2013 shows that hotel and motel workers had a nonfatal injury and illness rate of 5.4. The rate for all industries was 3.5.
"As more amenities continue to be offered in hotel rooms, housekeepers often are having to work even harder and more quickly," said Gary Allread, program director of the Institute for Ergonomics at Ohio State University in Columbus.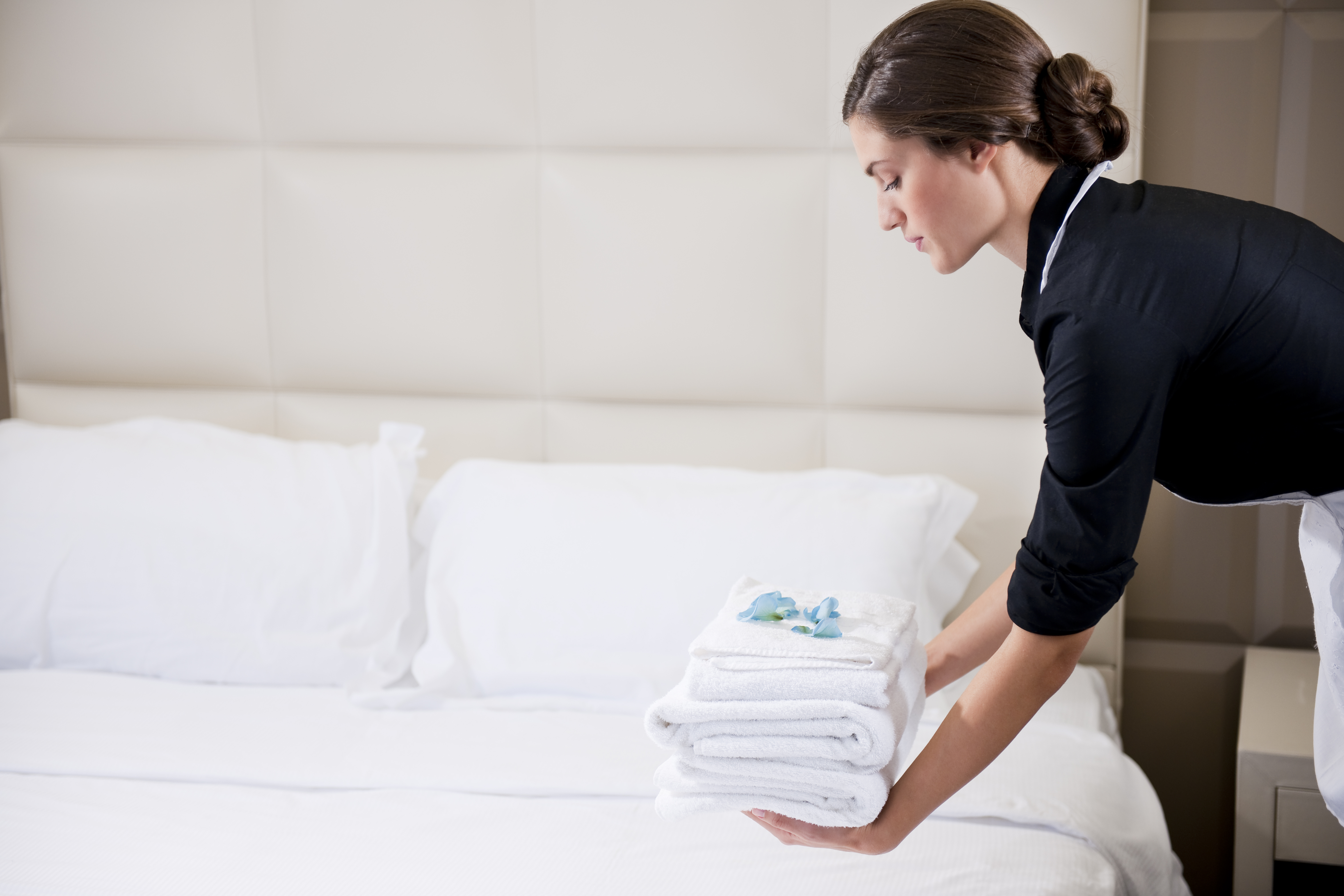 Advocates are calling for stronger protections and better ergonomics training for hotel housekeeping workers.
More work, more hazards
In 2012, hospitality workers union UNITE HERE sent a petition to the California Department of Industrial Relations' Occupational Safety and Health Standards Board. The petition called for a standard to protect hospitality workers as hotels compete to offer more luxurious settings for their guests. Upgraded mattresses can weigh more than 100 pounds, UNITE HERE claims, and bath linen is larger and heavier – putting housekeeping workers at risk of overexertion. More amenities, such as larger mirrors and TVs, have to be cleaned.
"What you're seeing now when you go into the hotel room, it's not just two pillows on a bed, it's four or five," said Lorne Scarlett, industry specialist with the Workers' Compensation Board of British Columbia, also known as WorkSafe BC. "That process they go through stuffing a pillow, they're doing that four to five times per bed. The cleanliness of the room is scrutinized by the larger, luxury hotels. They're not just doing a light dust. They're doing a very determined clean each time."
According to Ohio State University, other injury risk factors are:
"Forceful exertions," including pushing heavy carts and using vacuum cleaners
Awkward postures while cleaning bathrooms and other areas
Repetitive motions, such as cleaning mirrors and changing pillowcases Maintaining postures for long periods
Little rest
"The good thing is we can reduce those risks through just plain, out-front awareness and education," Scarlett said.
For more info: ( http://bit.ly/2949lUp )
(Visited 1,357 times, 1 visits today)