Legionella bacteria were identified in 1976 as the cause of Legionnaires' disease (a deadly pneumonia) and Pontiac fever. More recently, rates of contamination and infection have been on the rise across the United States and around the world. Not only are there new, unexpected sources of contamination, but also drinking water sources and infrastructure (in addition to premise plumbing) have been implicated in the increased spread of Legionella. In order to avoid expensive, public evacuation and closure, hotel operators are beginning to monitor their facilities for Legionella contamination.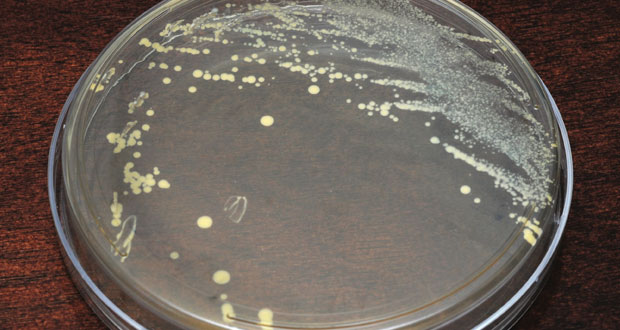 According to the Centers for Disease Control and Prevention (CDC), Legionella infection has a 5 to 30 percent mortality rate and is responsible for at least 8,000 to 18,000 U.S. hospitalizations each year. The sick and elderly are most vulnerable, but anyone is susceptible. Each week there are new reports of Legionella contamination in hotels, cruise ships, and hospitals that has resulted in closure for remediation. Several high-profile deadly outbreaks have occurred recently, including one around Flint, Mich., (nine deaths) associated with its lead contamination. Twelve deaths from Legionnaires' contracted at a hotel in the South Bronx last summer prompted New York State to pass a regulation on the monitoring of cooling towers for Legionella. Because contamination is intensifying—The Lancet reported a 219 percent increase in reported cases of infection during 2000-2009—incidents like these, and subsequent regulations like New York's, are expected to become more common.
Legionella prefers warm, wet environments, but because it can grow in a wide range of temperatures and conditions, it is ubiquitous in both natural and industrial environments. Infection occurs after inhalation, so any process that creates fine water droplets or aerosols (evaporative condensers, showers, spas, pools, decorative water features, or sprinklers) can spread Legionella. More unusual cases of infection have occurred as well. Recently, The New England Journal of Medicine reported strong evidence of person-to-person transmission. Grocery store produce misters in the United States and abroad have caused outbreaks when not cleaned regularly. Particularly surprising was the spread of Legionella through communities in Spain by street paving and cleaning trucks, resulting in 59 cases and 11 deaths. In these cases, identifying, removing, and cleaning the vehicles responsible ended the outbreaks.
In its Hotel Safety and Security Assessment Form, the American Hotel & Lodging Association (AH&LA) recommends that procedures be in place to monitor and mitigate Legionella. It is essential to detect the bacteria early with a rapid, on-site test, allowing prompt, targeted treatment. This will minimize the risk of more extensive contamination leading to closure and undesirable publicity, or worse, infection of employees or guests. However, the Legionella detection methods currently in use fail to meet all of the above criteria. Culturing, the method recommended by ASHRAE Standard 188-2015 for building water systems, is generally accurate and quantitative, but very slow (one to two weeks), and, for multiple reasons, plagued by false negatives. PCR is faster, though not rapid (8-24 hours), not quantitative, and is subject to both false positives and negatives. Both methods are elaborate and expensive, cannot be performed on-site, and require scientific training. Strip tests are simple, but not quantitative, and do not detect all of the deadly species of Legionella.
A new method being adopted by hotel chains and cruise lines, called immunomagnetic separation capture enzyme immunoassay (IMS-CEIA), meets the need for a fast, on-site Legionella test without the disadvantages of the other methods. With minimal training, it can be used by facility employees to monitor water systems and cooling towers, so that when necessary, prompt action can be taken while a subset of samples are sent for confirmation by culture testing.
The continued global expansion of Legionella contamination and outbreaks has heightened the need for preventive monitoring by the hospitality industry. Incorporation of a testing program that can be performed on-site by hotel staff will enable rapid, targeted mitigation.
For more: http://bit.ly/1M0iYSv