Also of concern to hotels is the Dark Horse Virus, Shortz said. This virus is meant to capture sensitive data business travelers might have on their devices.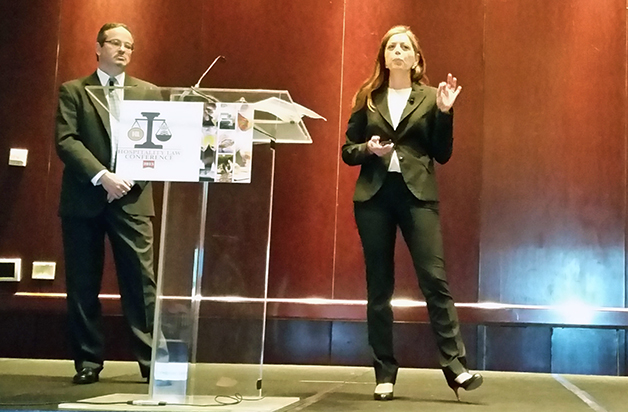 She said it presents itself as a system update when a user logs onto a hotel's Wi-Fi network and is prompted to type in their name and room number…Data hacks will continue to happen in the hotel industry, the presenters said. During an interview with Hotel News Now following the session, Garfinkel said it's not a matter of if a hotel company is hacked, but when.
Lara Shortz surveyed the crowd Tuesday at the Hospitality Law Conference and asked attendees to raise their hands if they've been involved in a data breach.
"If you haven't raised your hand, you should," Shortz, an attorney at Michelman & Robinson, said during a session titled "Anatomy of a hospitality data breach."
The session was especially timely given reports that White Lodging was again targeted by data haxkers. In 2014, malware was found in the food-and-beverage outlets of 14 of  its hotels a year ago.
For more:Â http://bit.ly/1G81ko8