Tag Archives:
Salmonella Infection
"…(the plaintiff), who claims to have become ill after eating at the hotel restaurant, filed a lawsuit in the Cumberland County Superior Court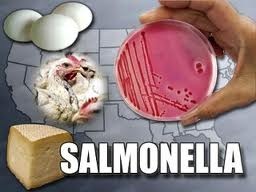 alleging the hotel owners served food that was 'not fit for human consumption'…she also alleges that the defendant failed to 'maintain and monitor the sanitary conditions of it's food, drink, water, premises and employees'…"
A Fayetteville woman is seeking in excess of $10,000 in damages after she claims she became sick after eating at a restaurant at a Holiday Inn. Last week the Cumberland County Department of Public Health alerted the public of a possible salmonella outbreak after dozens of people claimed to have gotten sick after eating at the Holiday Inn Fayetteville – Bordeaux.
The Cumberland County Department of Public Health says at least 70 people have reported signs or symptoms consistent with salmonella infections and five people were hospitalized. Twelve of those who reported symptoms are out of state. All of the people appear to have eaten at the All American Sports Bar and Grill and The Café Bordeaux within the hotel.
Health officials are worried that the outbreak could spread nationwide because the hotel is alongside Interstate 95.
For more:Â  http://www.wncn.com/story/22309597/woman-files-lawsuit-against-fayetteville-hotel-linked-to-salmonella-outbreak