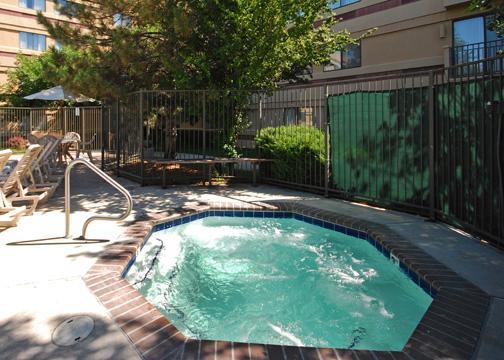 "Management is now considering whether to prevent guests from being able to enter the room after hours…"
"…Hotel guests must use a plastic keycard to unlock a door to access the pool and hot tub room…Rules posted clearly on the door say it is open from 6 a.m. to 11 p.m., and guests use the pool and hot tub "at their own risk," 
Authorities have identified John Saviello, 42, of Bridgeport, Montgomery County, as the man who died after being found unresponsive in a city hotel hot tub.
Mr. Saviello's death Wednesday morning was ruled accidental, authorities said. He was pronounced dead at Community Medical Center after being found in a hot tub at the Clarion Hotel on Meadow Avenue.
Mr. Saviello graduated from the University of Scranton in 1992, earning a Bachelor of Science degree in biology, university spokesman Stan M. Zygmunt said.
Why he was staying at the hotel or visiting the area was not clear on Thursday.
Authorities have not yet identified a 45-year-old woman who also was found unresponsive and intoxicated in the hot tub. She was OK after being taken to Community Medical Center, Scranton Police Chief Dan Duffy said.
Lackawanna County Coroner Tim Rowland said after an autopsy that the use of drugs and alcohol might have led to Mr. Saviello's death, but results of a toxicology report will take several weeks.
In the hotel lobby on Thursday, assistant general manager Mark D'Angelo said the staff will review safety procedures in light of the incident.
"It's a tragedy," Mr. D'Angelo said. "We do have to learn from it, if there are any precautions we have to take."
Hotel guests must use a plastic keycard to unlock a door to access the pool and hot tub room, Mr. D'Angelo said. Rules posted clearly on the door say it is open from 6 a.m. to 11 p.m., and guests use the pool and hot tub "at their own risk," he said.
Management is now considering whether to prevent guests from being able to enter the room after hours, Mr. D'Angelo said.
Read more: http://thetimes-tribune.com/news/victim-identified-in-hot-tub-drowning-1.1136101#ixzz1KGRJb400
(Visited 552 times, 1 visits today)