While emergencies may force some on-the-fly thinking, citywide festivals, high-profile conventions, and major sporting events offer the luxury of time to fully prepare. Hotels make good use of those months—years, in some cases—addressing the situation from multiple angles,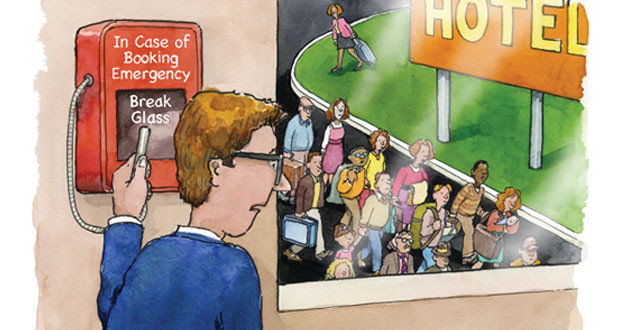 says Javier Rosenberg, COO, Americas, Carlson Rezidor Hotel Group. If the event involves public figures, security is enhanced to keep celebrities separate from fans. If traffic will be heavy, alternate travel routes are identified and schedules adapted to reach destinations on time.
Talk to anyone who has worked in the hotel industry for any length of time, and chances are you can uncover a story or two involving a surprise guest surge. For Robert Holmes, one of his most poignant experiences occurred less than two hours into his first morning manning the front desk at the Park Hyatt Washington D.C. in Georgetown on Sept. 11, 2001.
"I was standing at my desk, and I saw all of these people coming in," Holmes remembers. "I turned to my staff and said, 'We're going to get through this.'" Prompted by a bomb threat, the hotel across the street evacuated its guests to the lobby of the Park Hyatt. With flights suspended and the local community on high alert because of the attack on the Pentagon two miles away, visitors were seeking both rooms and solace. Guests who had anticipated checking out suddenly had nowhere to go, while newcomers needed a place to stay.
For more:Â http://bit.ly/1xBjigV