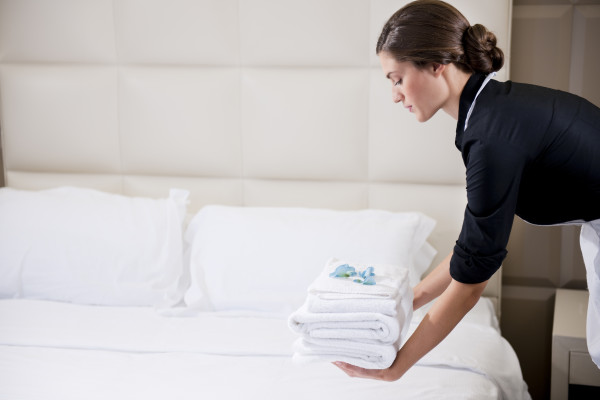 The owners of an Irvine-based company that provides housekeeping services for luxury resorts and major hotel chains in Southern California have been indicted in what prosecutors call a $7 million insurance and tax fraud scheme, the San Diego County district attorney's office announced Monday.
Prosecutors alleged in a news release that Hyok "Steven" Kwon and Woo "Stephanie" Kwon hid the existence of about 800 employees for almost a decade through a "methodical and systematic shell game involving six straw owners."
The scheme enabled the Kwons to avoid paying more than $3.6 million in housekeeping workers' compensation insurance premiums and more than $3.3 million in payroll taxes, prosecutors said.
The Kwons' company, Good Neighbor Services, has high-profile clients in San Diego, Los Angeles and Riverside counties, including the Hotel del Coronado and hotel chains such as Ritz-Carlton, Four Seasons, Hilton and Hyatt, according to prosecutors.
"These defendants lied on the backs of their employees who were cleaning rooms in some of the most prestigious hotels in California," San Diego County District Attorney Bonnie Dumanis said in a statement. "If employees got hurt on the job, they were threatened with being fired."
Prosecutors allege that housekeeping and other employees at Good Neighbor Services were not paid overtime and not granted workers' compensation benefits if they were hurt on the job.
One worker whom investigators interviewed said she had to repeatedly ask for medical attention when she was hurt, and when the Kwons did send her to a doctor, it was a dentist, not a physician, according to the district attorney's office.
For more:Â http://lat.ms/1Pjd5Ld
(Visited 295 times, 1 visits today)